The Market Stores is located at the top of Reigate High Street and is built into the hillside which once supported the town's castle. Conveniently at the heart of the town, it's easily reached by public transport or by car but be warned; you'll have to pay for parking in the centre.
Find Us
The Market Stores, 2 High Street, Reigate, Surrey, RH2 9AY
Get In Touch
Have a question or query? Get in touch with The Market Stores
Get in Touch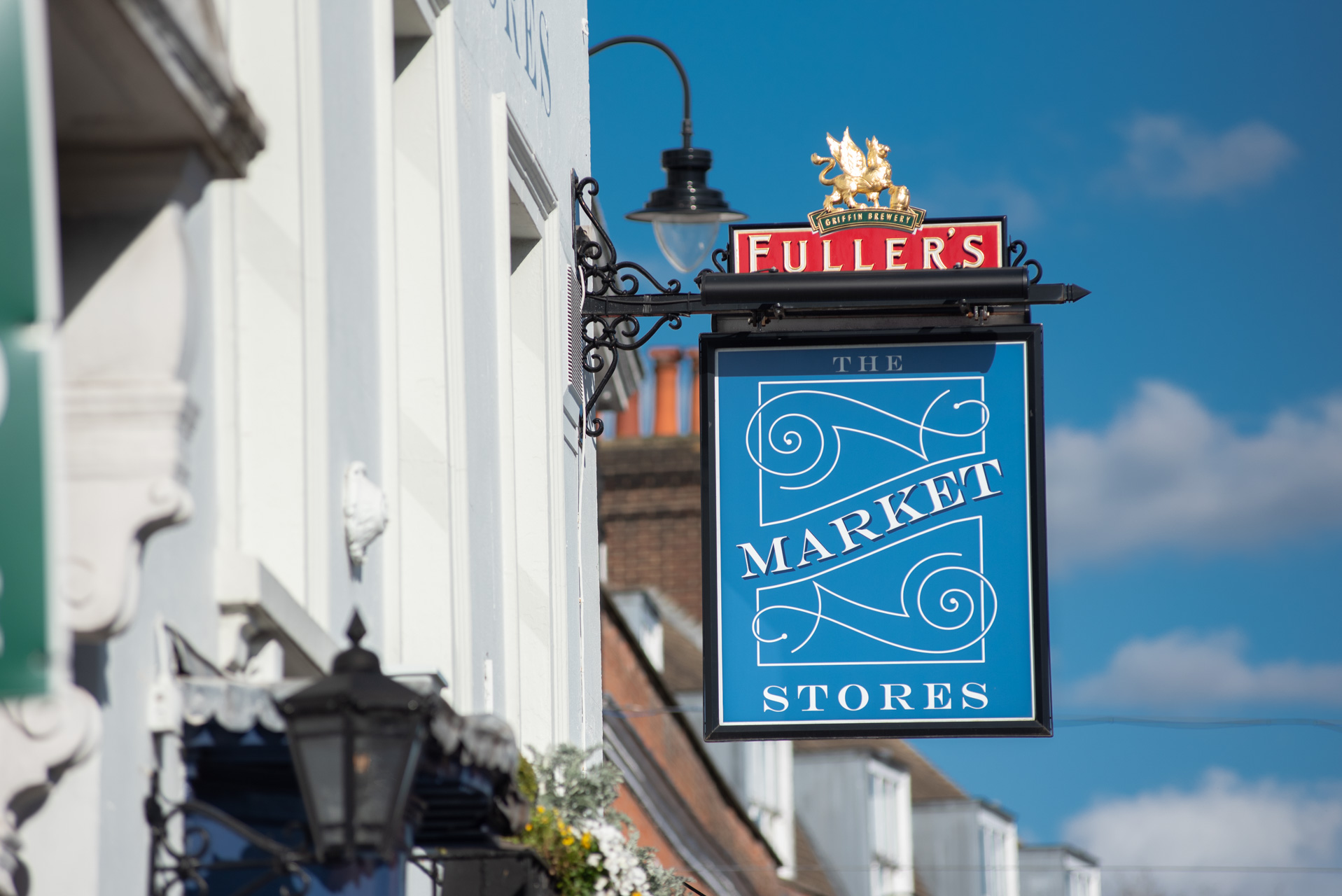 By Car
If you're driving, head for the town centre to find plenty of parking. It doesn't come for free, sadly, so be prepared to raid your piggy bank for some change!
Driving Directions
By Train
From Reigate train station, it's just a 10/15 minute walk to the town centre. Head onto Tunnel Road past the castle grounds, and you'll see us on the right.
Reigate in Surrey is well known for its 'caves' which riddle the town centre - although these are in fact old sand mines.
The castle mound overlooking the town centre is another notable attraction, and while the castle itself has long gone, the mound and part of its excavations still remain to the rear of the pub and are well worth a visit. Also nearby are Reigate Priory Museum & Park, a host of shops, Redhill Aerodrome, Everyman Cinema and Gatton Park. Wherever you plan to visit, make the Market Stores your ultimate destination for some real pub food and refreshment!